Cannas Australia Heritage and New Hybrid Garden Plants
Welcome to Cannas Australia. Cannas Australia is an Informational and research site covering cannas grown, bred and found throughout Australia, I also sell my excess cannas (exquisite selection of New and Heirloom varieties) that will available for sale shortly to Australian gardeners.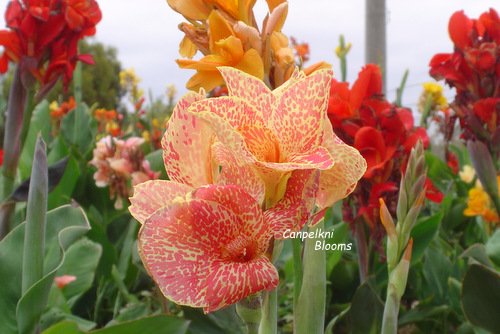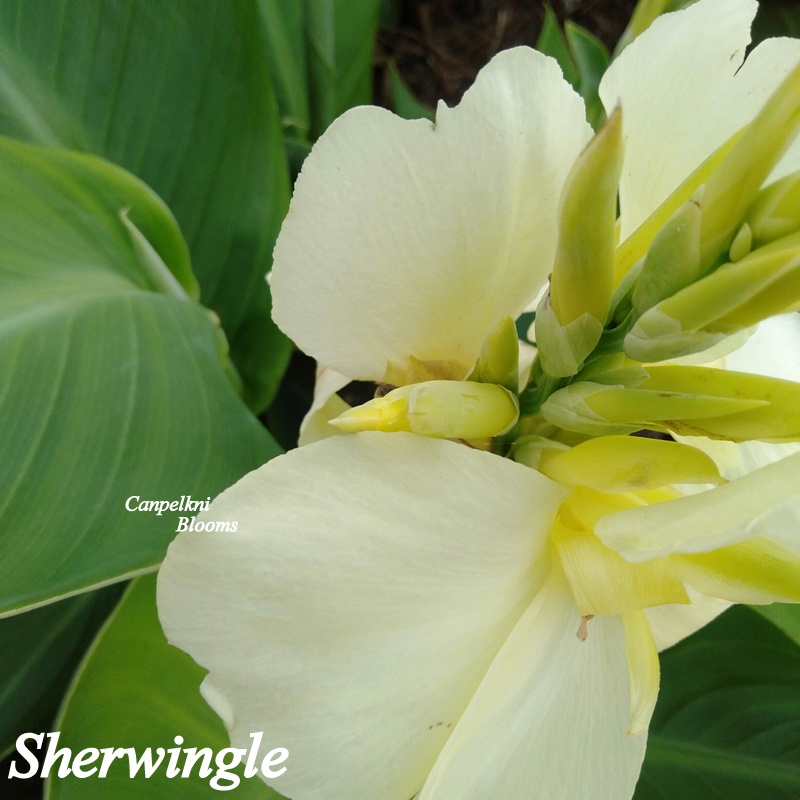 New varieties are currently being added to New Online Store which will be opening shortly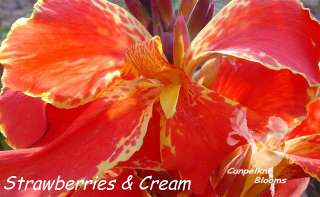 Cannas come in an array of colors and size's making the flowers parts vary, learn about the stamen and shapes and sizes of the labellum.
Growing these tropical plants I have really enjoyed as they just flower for so long here in Victoria, my canna collection has grown and includes old heritage and hybrid canna plants such as the old Humbert Cannas to some new garden plants like Canna Vestarae to the dwarf short growing spotted cultivar with the appropriate name of Spotted Delight.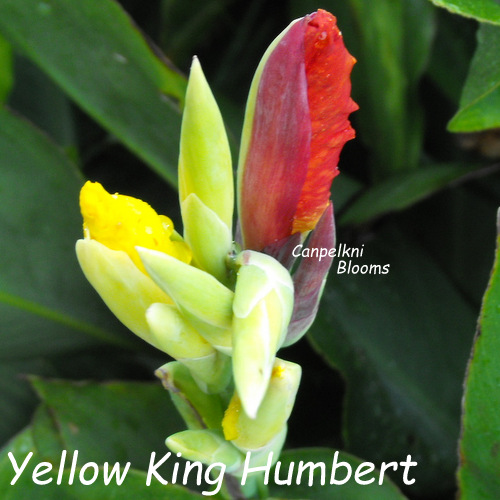 Looking for a particular canna or flower color? Use the search box below to find it fast on Cannas Australia.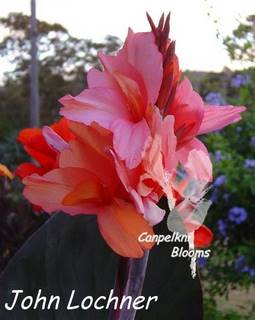 Cannas like the cultivar John Lochner pictured above are sometimes called canna bulbs learn about what cannas really are and how much cannas increase and propagate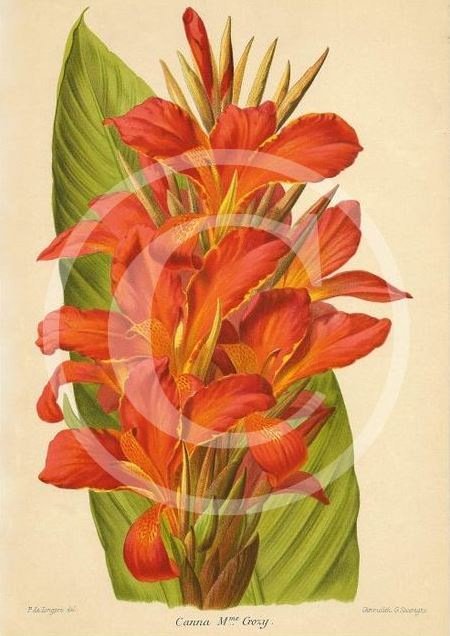 Some other heirloom types that were popular in their day were the plants raised and known as the Antoine Crozy Cannas.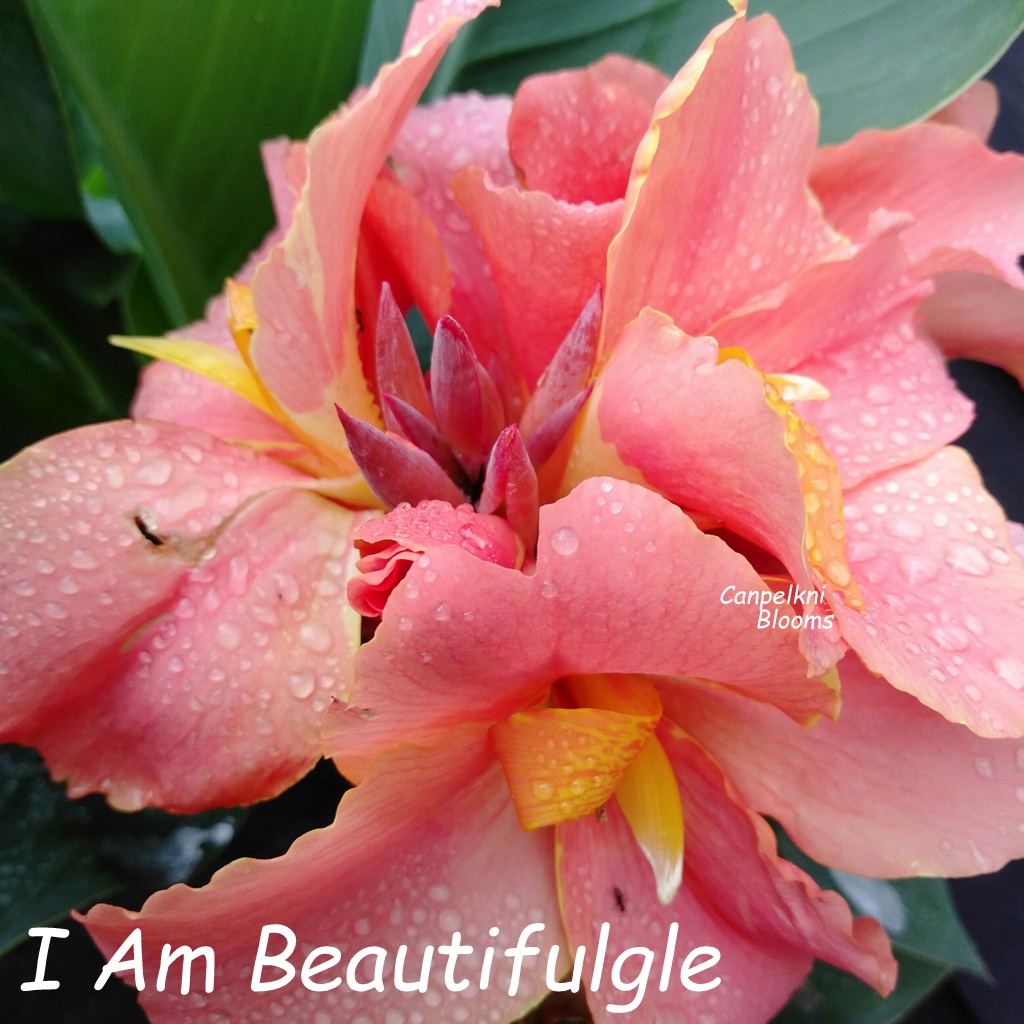 Often these summer flowering plants are found for sale under the name cannas x generalis.
Sometimes they are also called canna lilies, these heritage plants can still be found growing in old gardens, some are also suitable as pond plants, yet these exotic plants also take the dry and are tough water wise plants and have stood the test of time here in Victoria and abroad. As tough as these plants are they don't flower in winter.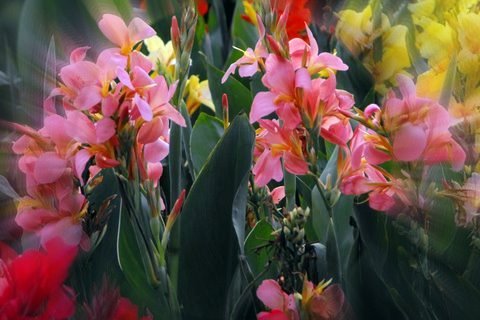 Canna plants are long time growing perennials that flower throughout the year in areas that don't get frost damage in winter.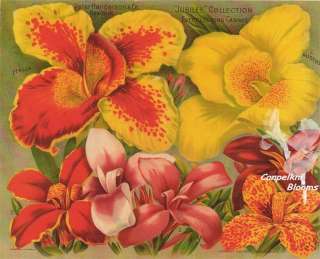 These are some of my picture scans from old vintage gardening catalogues and magazine that I've collected over the years, the old canna lilly flowers are colored so beautiful.
Here is a scanned picture I brought of a hand finished litho of species canna Liliiflora it was published around the 1860s.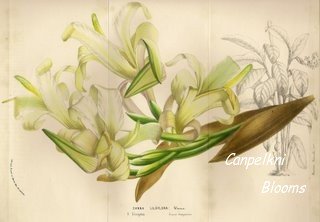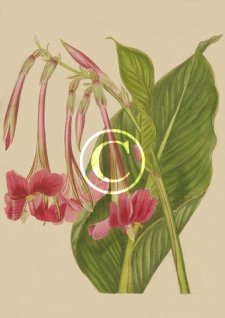 Species such as canna Warscewiczii and Iridiflora pictured are a few of the original old types.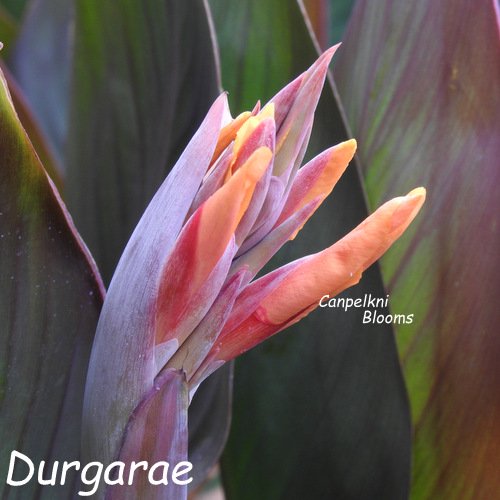 When growing cannas you too will find they have beautiful flowers and foliage and they come in a wide range of colors including green, purple toned and bronzed leaves.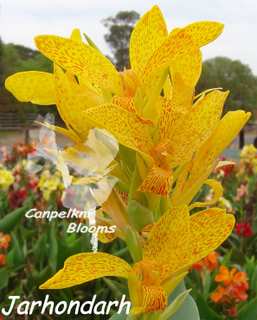 Some have variegated foliage like the white leaves seen on the spectacular Stuttgart pictured below.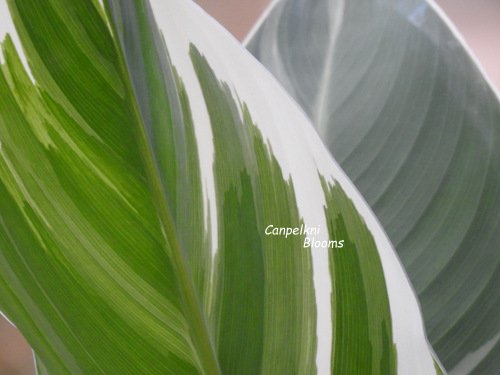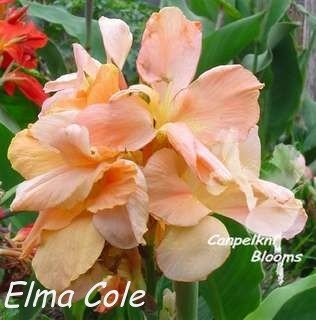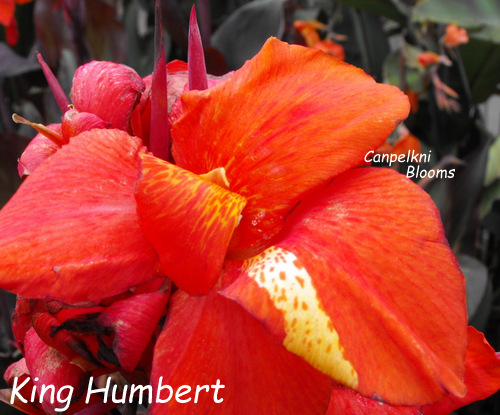 I was lucky enough many years ago to see my King Humbert show a flash reminder that he produced the even more famous YKH, Ive only ever seen this display once...Canna Roi Humbert aka King Humbert with dark foliage produced a sport which was named Yellow King Humbert with green foliage often with a few dark sectors through the leaves and Yellow King Humbert is also known to produce sports which are known as Red King Humbert with dark foliage also. The Heirloom Humbert Cannas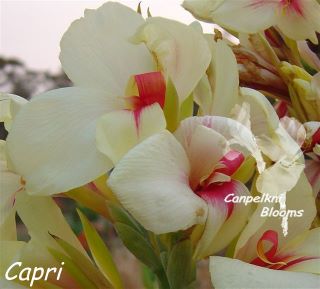 They really do offer something for everyone's palette as there are many types to choose from. These are easy to grow perennial plants learn about planting them so you can enjoy the colors of some canna flowers in your garden.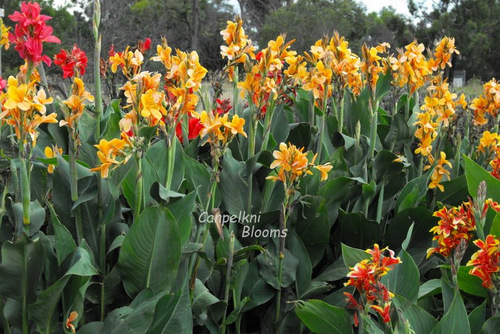 The spectacular pink flowering canna Madame Butterfly with up-to 14 cm wide blooms. Read a full description all about Madame Butterfly and many others.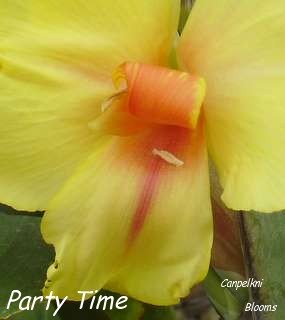 A Tuckers Seed House from 1918 seed packet.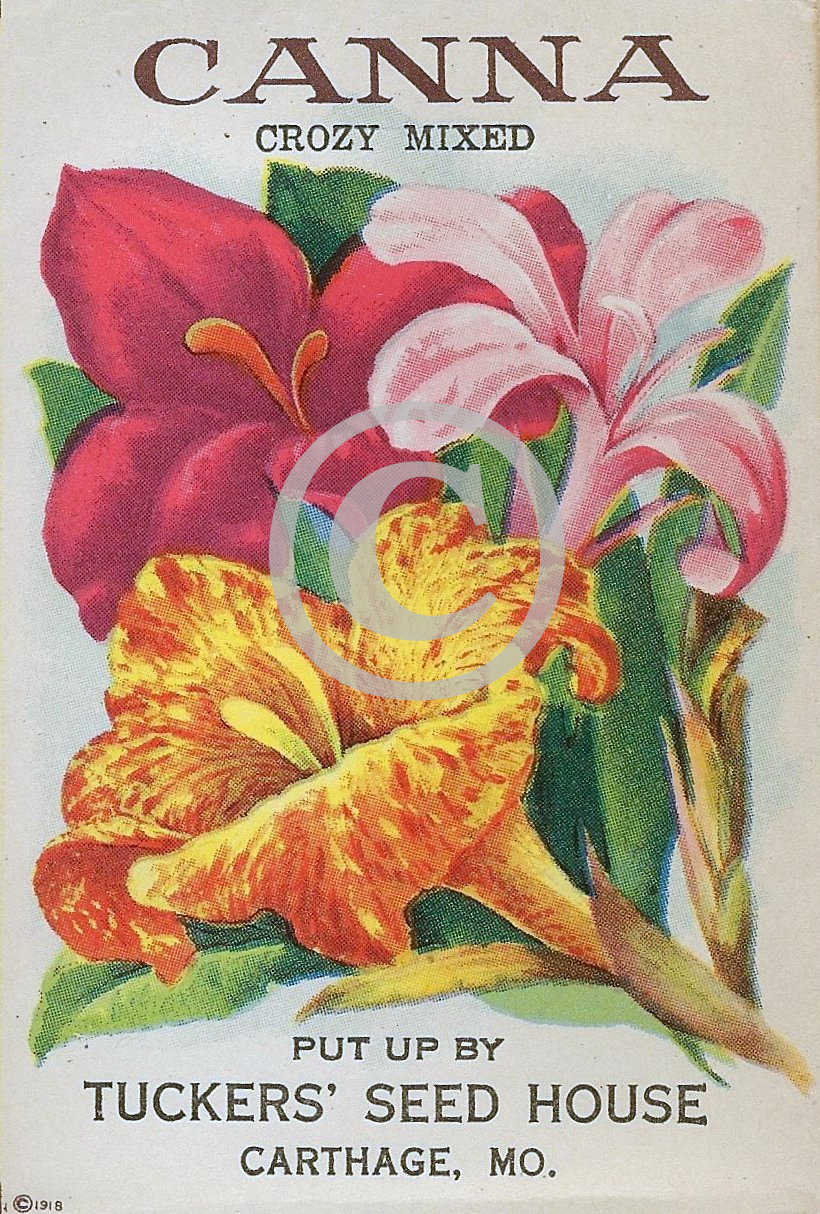 I hope you enjoy browsing my Cannas Australia site and find some useful information about these vibrant and colourful flowering plants to take away with you, Raelene
Exotic plants of Canna Varieties. Growing cannas in Australia as garden flowers perennials
Pictures of Canna Virus in Plants
What is a Canna Lily are Cannas a true Lilies. What do you know these garden plants as. What is the correct name
How Cannas have been used around the world. Not just as garden plants. In art a food source and jewelry
Ideas for Growing Cannas. Where to Plant. What position is best. Sun or Shade for these tropicals. Ideal for backyard ponds and amongst cottage gardens
Parts of Canna Flowers what are they called. Petals and flower buds. Purpose of colors on these beautiful garden plants
Different heights of Canna Plants. Will a dwarf plant grow taller. How tall can cannas grow
Colors of Canna Foliage. Variegated leaves of green shades and purple colored plants
Exotic plants with variegated foliage are the Cannas with colourful striped bright leaves. Description and pictures of these colourful garden plants.
Beautiful Favourite Cannas, Magnificent old flowers shouldn't be forgotten. Cream of the crop Garden Cannas
Old antique prints of canna flowers for sale as once grown in old gardens
Choosing and checking Canna seeds for sowing. Planting the hard black seeds, seed germination how they grow
I receive Canna questions frequently and always try to give honest, helpful answers. I have selected some of the best Q and A's about Cannas and posted to Cannas Australia.com
Some of the smallest canna plants that have been posted to me over the years, pictures of some tiny plants I have bought, see how little they were.
Garden Diary of cannas long flowering perennial plants. What happens and when. Flower guide throughout the year
Cannas for sale in Australia, Canna Lily Plants Posted to Victoria, New South Wales, South Australia and Queensland
Cannagle Cannas by Glen
Tropical Red Cannas with bright and colorful garden flowers. Shades of red flowers and varieties. Names and pictures
Dark foliage and bronze leaf colored red cannas for pots and garden plants
Gardening with yellow cannas plus the many different tones of soft and rich yellow for the garden
Photos of Pink Cannas In Australia. Different shapes and shades of Pinks. Pictures and descriptions of pink flowering tropical plants
Different varieties of cannas with orange flowers. Coloured and shaded in different types of orange bi coloured and border trimmed cannas.
The best Canna Breeders of old hybrid plants and new exotic looking cannas
Amazing Canna Yellow King Humbert, Yellow & Red Spotted and Striped Blooms. Unusual Variegated leaves with Dark Brown Stripes.
Description of old Crozy Cannas bred by Mr A Crozy. Picture of these old garden plants from the 1880s
Raised in Italy Canna Roma is a heirloom plant with fresh green foliage and bright orange bordered golden yellow garden flowers, common in Australia
Long narrow leaves on canna Glauca, Blue green glaucous color. Pictures and description of this unusual tropical wetland plant used in breeding aquatic cannas.
Heritage canna J D Cabos over a hundred years old was an award winner at the World's Fair. Great old heirloom cottage Gardening plants with bronze foliage
Heirloom Canna Star of 1891 raised from Crozy Seed. Pictures and descriptions of this early American hybrid canna
The Cole Cannas raised in Australia. Plant Names. Varieties and Pictures of these Australian Hybrids. Still widely grown as bedding plants
Growing the Australia Cole Cannas. Colours of these exotic plants. Old Cole Aussie hybrid gardening plants. Most Cole cultivars have green leaves.
The Cannas Blog keeps you up to date with all additions including some new garden finds and changes to the cannas-australia.com Web site. Keep informed. Subscribe here.
Use the Sitemap to find every page listed on Cannas Australia
Get in Touch. Contact me with questions. Give me feedback. Information regarding Cannas that you need to know about
Privacy Policy Document for Cannas-Australia.com
Cannas for Sale in Australia