Cannas Blog
This mini cannas blog keeps you up-to-date with all the little odds and ends including new finds plus the latest additions to Cannas Australia.
To subscribe to this blog (no e-mail necessary), click on the orange RSS button just below. Or click on the My Yahoo! button or My MSN button if you prefer to read blog updates there.
If you're not too sure what RSS and blogging is all about, click on the question mark below.

[
?
] Subscribe To This Site
I thought it was alfred Cole?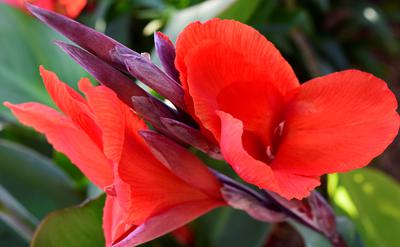 I bought these cannas from someone, they meant to be peaches & cream but... my son picked them up for me. I got them and thought wow, they were so big